Public Transportation Industry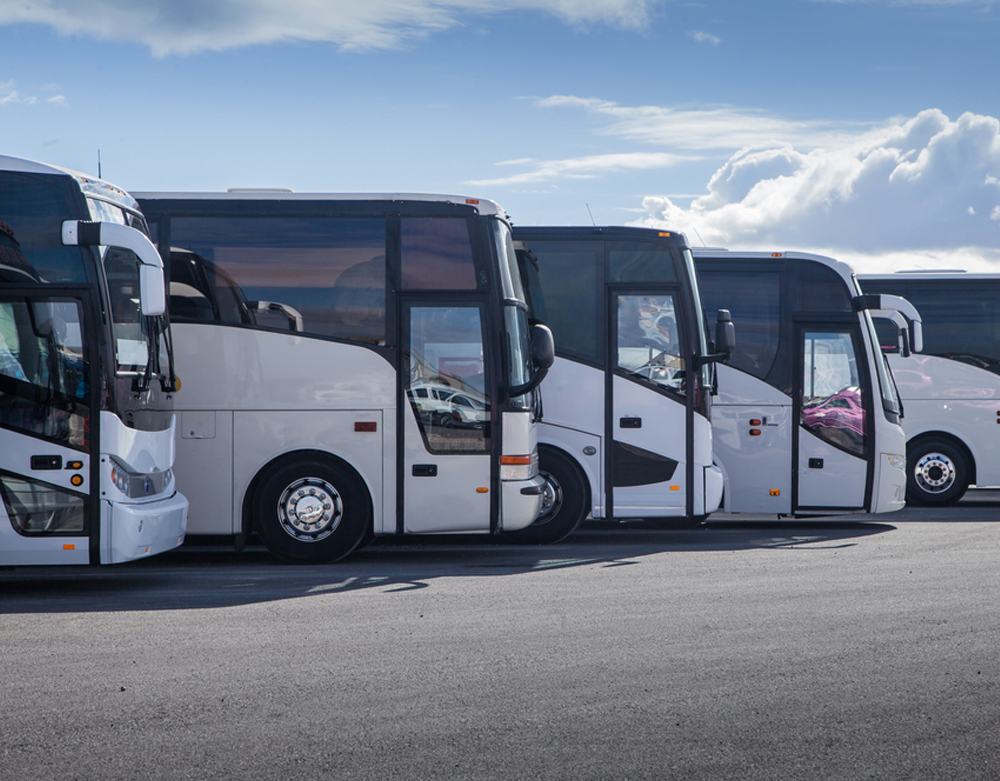 Vehicle exhaust fumes are just a small fraction of the hazards involved in the public transportation industry. Keeping workshops safe and well organized helps maintain a positive workplace for your employees, and that starts with a proper exhaust system to filter out harmful gases and vapors.
Exhaust Systems for All Sectors of Public Transportation
Buses have large, horizontal tailpipes that require a unique exhaust system to remove harmful fumes and gases. Harvey Industries can design a custom exhaust system for your repair shop, service bay or manufacturing plant—virtually any sector of public transportation.
Rail maintenance
Service stations
Truck and bus manufacturing
Train, subway and transit car manufacturing
Fuel dealers
Whether you're dealing with light rail, commuter rail, subway trains, streetcars, buses, or other motor vehicles, you are without a doubt dealing with harmful gases and vapors that must be filtered out of your facility. We have a variety of different exhaust systems to choose from to ensure it makes sense for you.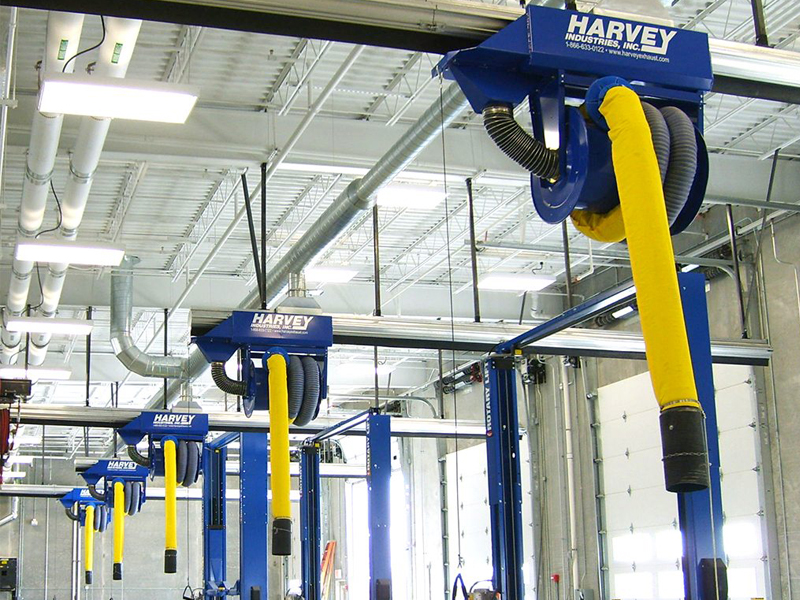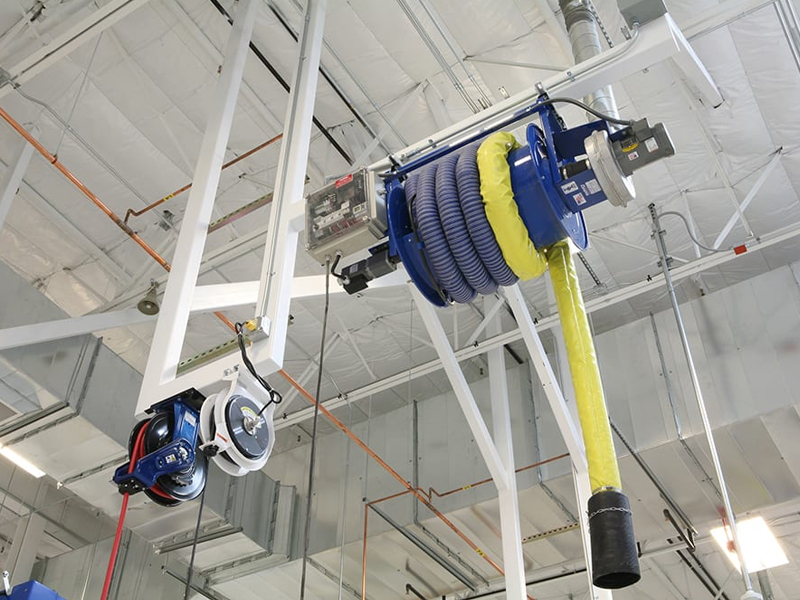 Carbon Monoxide and Toxic Fume Exhaust Blowers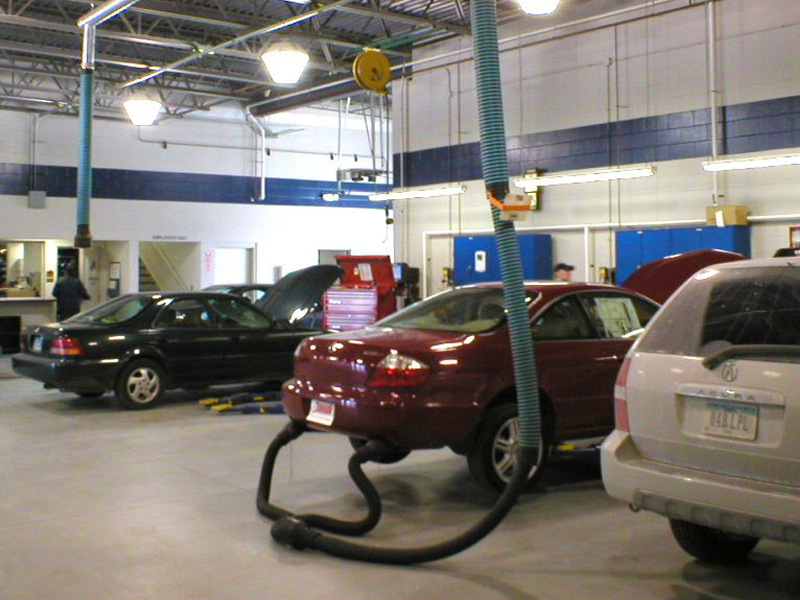 Standard Overhead Systems
Longevity – We've been the best in the business since 1946.
Durability – Heavy duty equipment lasts far longer.
Service – Extensive distribution network means easy access to service.
Diversity – Comprehensive product options, plus every system custom-built.
Contact Harvey Industries
The Harvey team is a dedicated sales force to help you with specifications, layouts, project estimates or engineering assistance. We urge you to contact the factory or any of the field sales organizations throughout the United States to get started.